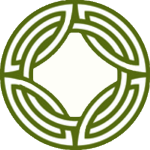 The Well-Grounded Counsellor Series – Online CPD

Masterclasses in counselling practice for professional counsellors and those who counsel in their profession
Accessing the Masterclass session via Zoom Meeting
Prior to the masterclass session, you will be emailed a Zoom Meeting invitation which will contain a link to the Zoom meeting for this session.
To ensure each session starts smoothly and on time, the Zoom meeting will be opened 15 minutes before the official start time of the event, so that you can confirm all your audio and video arrangements are working properly.
To gain access to the Zoom meeting, click the link in the email, then click on the button 'open link'.
You will be placed into a waiting room, where you wait for the facilitator to admit you to the masterclass session.
You will then be taken into the session and your video and audio will automatically be on and you can confirm everything is working as it should be.
At the end of the session, the facilitator will close the session by ending the Zoom meeting and all participants will be disconnected. Alternatively you can leave the session yourself.
Find out more about the Zoom Meeting platform
Requirements for Attending a Masterclass Session
Technology Requirements:
A computer or iPad/tablet device with good internet connectivity and reliability.
Use of a mobile phone device is not recommended because of the limited video screen size.
Your device must have a camera, or have a webcam connected to it.
Headphones or earbuds with an integrated microphone are recommended because they will provide the best quality audio for you and for those who hear you and also guarantee that others cannot overhear.
Environmental Requirements:
You need to have a private space where you can guarantee that you will not be disturbed.
This cannot be in a public area, such as a café or park (outside is often a problem if it is windy).
Testing your Setup and your Equipment
Prior to entering the masterclass session, it is essential that you give yourself enough time to ensure that your equipment and connection is working correctly.
The Zoom platform has features that enable you to test audio and video settings.
We encourage you to setup and test your equipment and your connection a minimum of one hour before the commencement time for each session.
Other things to confirm before a Masterclass session:
Your device needs to be fully charged or connected to a power source
If using WIFI make sure you are on a secured password protected network
Test your audio before the session so you know your microphone is working
Clean the camera lens so it is clear
Check your room lighting to ensure your image on camera is bright and clear
Contracting Groups Norms for Safety
Group Norms are an essential part of creating the safety necessary for an effective masterclass.
A Group Norms Contract will be established for each masterclass session based on the following items:
Confidentiality
Respect & mutuality
The right to pass
It's OK to take risks
Contribute to the environment of safety
Each person responsible for how much he/she discloses
Equal "air" time
Make no assumptions
No identification of clients either directly via naming or via identifying details
General Information about the Masterclass
These Masterclasses by design will be a small group of no more than 10 participants.
Zoom meeting sessions are all encrypted.
Participants are strictly forbidden to record the masterclass sessions without consent from the facilitator and consent from all other participants.
Additional Terms and Conditions
Please note that there are more terms and conditions relating to the commercial aspects of the Masterclass sessions.
These are presented to you as you go through the bookings process.