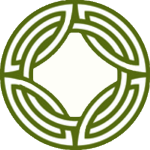 Knowledge intertwined with personal experiences is the key to integrating new insights from CPD into your practice.
The sessions have been specifically designed to focus on the use of techniques within the therapeutic relationship.
The exercises are integrated with relevant guidance from supporting theories and evidence informed practice.
All CPD masterclasses also give attention to how to work online with various issues and themes.
The combination of a short format, evidence-informed practical orientation and online delivery means that this is a new innovation in professional development.
You get to choose CPD subjects of immediate interest to you or relevant to your professional practice
You experience and practice what you then can immediately apply with your clients
These sessions offer the 'how to' through working with various counselling themes, using co-creative experiences from experiential exploration and the sharing of learned knowledge and wisdom in professional counselling practice. Drilling down deeper into nuance and mastery of the art and science of counselling process.
Using Zoom Meeting as the online platform with no more than 20 people in each session provides the following benefits:
An online space with full video and audio interaction with the entire group
'Breakout rooms' for smaller group discussion and experiential activities where you can sharpen your counselling processes and further develop your unique counselling style
An opportunity to meet and work collegially with professionals whom you may otherwise never connect with
In this dynamic format your input and engagement will stretch, challenge and activate new insights and perspectives for you and others.
Join me online in my masterclasses where I will facilitate a safe and enjoyable learning experience. Affirm what you know, discover what you don't know and open yourself to new possibilities in your professional practice.