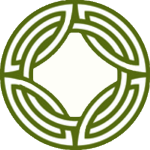 The following is a list of current topics for online masterclasses for 2020
Topics
Counselling Online Essentials: how to safely and ethically deliver counselling online
With the event of COVID 19 there is a necessity, and urgency, to train up on HOW to deliver counselling in digital mode. This 2-hour online training will not replace the longer, more intensive and in-depth training being run by PACFA. However, it will give you a start with what you need to be conscious of when transitioning to online delivery.
Bringing Cyberspace into the Therapeutic Space
Our clients' lives now have new compartmentalisation, cyberspace. The digital revolution has created significant shift in how we experience others and ourselves. Counsellors need to understand this shift and work with it.
Click below to select a Topic, choose a session time and book your Masterclass.
Engaging with Cyberspace
Integrating the Client's Online Life into Therapy
Dancing with Anxiety
In an increasingly anxious, demanding and fearful world, anxiety is the most common presenting issue for our clients. Anxiety does the same thing over and over – learning to lead 'the dance' can help clients short circuit Anxiety's grip.
How to use anxiety in the Supervision Space
You and Your Supervisor
"Supervision can be a separate reflective space, offering a sense of being contained, holding what might otherwise spill over the edge"
A Team Approach – Better Outcomes for all Supervisees
How to safely experience Deeper Reflection in Supervision: for supervisees and supervisors