"Supervision is an Adult-Adult contract that is about the work and starts with the client and ends with the client"
Bob Cooke, Manchester Institute of Psychotherapy
Supervision is primarily about the work we are all doing everyday with our clients.
It is not therapy, however inevitably, our personal, intrapsychic workings can be nudged and prodded. Relating this back to 'the work' is essential for effective application of learning, ethical accountability and professional growth.
The supervisee's well being and self care are paramount to delivering the service we all hold in high esteem to our client community. Supervision is for validating and acknowledging what we do well and constantly learning about what we can do better.
It invites ongoing growth, insight and development.
Many counsellors work in private practice and supervision may be the only time they get to check in with another colleague, the only time they can explore the blocks to therapy they encounter, celebrate the successes and get the understanding they need to manage the inevitable grief and trauma they encounter in their work.
For those working in an organisation, it can provide some distance from the work politics and organisational grief and trauma, creating the opportunity to develop a trusting relationship outside the organisation.
"Supervision is creating a 'sacred space' in a strong container."
Robin Shohet
The 'sacred space' is created by the secure relationship between supervisee and supervisor, one of collegiality, respect and trust. The gradual development of this relationship strengthens that robust container which is maintained by compassion, honesty, transparency and clear safe boundaries.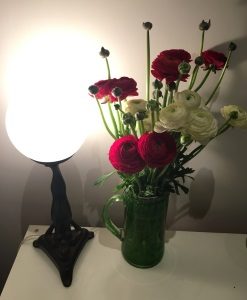 Using the theory of parallel processes and a systemic approach to what influences our work (The 7 eyed model by Shohet & Hawkins*) we can cast a spot light over what else may be playing a part in the work.
A bright spotlight in the dark uncertainty creates the safety needed for the deep reflection required in finding your own clarity and way forward
Although it is my process to require a face to face supervision session initially. It does suit many supervisees to use video conferencing when they are busy or just need a check in in between monthly sessions. I also have supervisees that have moved interstate and want to keep nurturing the supervisory relationship that we have developed together.
All supervisees are required to belong to a professional association and adhere to the association's code of ethics.
*Hawkins P. Shohet R., 2000 Supervision in the helping professions. 2nd Ed.. Open University Press, London