This is a new initiative I believe should become a key part of an individual teacher's regular practice and professional development.
Through many discussions with emerging and proficient teachers and education management, anecdotally, it seems that a supportive school environment is what often keeps educators in the job. This includes validation of what is done well and support with what is still to be learnt.
Current Status in the Teaching Profession
A 'Spotlight' report released by the Australian Institute for Teaching and School Leadership (AITSL) in August 2016 reviewed research to date about attrition rates for graduate teachers under 35 years of age in the first 5 years of employment in Australia and other places. It reported that the attrition rates are estimated to be between 8% – 50%. It further noted that there is insufficient data to form a reliable view and recommended more research and the collation of information held by the states to enable this research. In other words, wait and see…
However the study did discern that the reasons for attrition of teachers is multi-pronged, the main reasons found in the Spotlight study, "What do we know about early career teacher attrition rates in Australia?" are "Factors that improve retention appear to include supportive school environments, the ability to find stable permanent employment and adequate pedagogical preparation."
Yet a Hunter Institute of Mental Health study released in June 2017, found that early career teachers (most under 35 year of age) needed improved support to develop the wellbeing and resilience to stay in the profession. It found that 98% of these teachers reported "feeling at times stressed or overwhelmed", that over 60% did not have a 'healthy work/life balance", that 50% with a strong social support systems (I would say, relationships) were "more likely to stay in teaching than those who don't" and finally that 30% were "undecided about whether to stay in teaching in the long term". This study suggests that emotional support for teachers be a priority. This can be delivered in the form of reflective practice through Professional Supervision.
There is a particular aspect of the teaching profession itself that is one very important factor. A 2014 research report by Hay Group for AITSL on page 8 cite Tynjala & Heikkinen:
"The new teacher assumes full pedagogical and legal responsibility as soon as they enter the school. No other profession has such high expectations of its newest members."
The Graduate to Proficient: Australian guidelines for teacher induction into the profession was endorsed by Education Ministers at the Education Council on 21 July 2016. This guideline is intended to provide a profession-wide framework to support more consistent induction practice (aitsl.edu.au/induction).
It does mention wellbeing, emotional support and personal reflection, and perhaps we are still in early days.
A subsequent AITSL spotlight report, entitled "Induction of beginning teachers in Australia – What do early career teachers say?", found that:
"School leaders were more likely than early career teachers to believe that a range of induction strategies had been provided.",
and further, that:
"Early career teachers report that mentoring/coaching is a valuable induction strategy… …However, several studies have found that mentoring is not consistently delivered nor equally accessible to graduate teachers… "
"Mentoring programs in schools can vary from structured to informal mentoring and even to graduate teachers seeking out their own mentors for support… …In some cases mentors seem to operate more as performance managers…"
"While early career teachers in the AITSL survey who had received induction reported positive benefits from their mentor relationship, only 58% responded positively to the statement 'my mentor/coach modelled good practice'. Only 43% reported that they had regular scheduled times set aside for mentoring/coaching discussions and activities. "
"AITSL's survey found that only 30% of experienced teacher respondents who had provided mentoring/coaching to graduate teachers had received training in how to do so. "
The current situation as at 2018 is reported to be:
"Baseline data on these four key focus areas, gathered through the 2016 AITSL Stakeholder Survey and reported in the ITE Data Report 2017 (p. 99), show that the level of alignment is already quite strong – but needs to be strengthened in the area of teacher wellbeing – and that school leaders and early career teachers tend to report the same perceptions: "
Data gathered through the 2016 AITSL Stakeholder Survey on the career intentions of early career teachers – as reported in the ITE Data Report 2018 (not yet published, p. 128) – show that while over half of early career teachers have no immediate plans to leave classroom teaching, a large number were either undecided or likely to leave in 1-5 years:
56% of early career teachers responded that they are not likely to leave classroom teaching in the foreseeable future
15% of early career teachers responded that they are likely to leave classroom teaching in 1-5 years
22% of early career teachers responded that they were unsure of their intentions.
There has never been more professional resources and quality training for teachers than now.

But by the evidence presented, current reality for teachers in regard to their wellbeing and emotional support is clearly a long way from the guidelines, (promising though they may be).
The Importance of Wellbeing and Emotional Equilibrium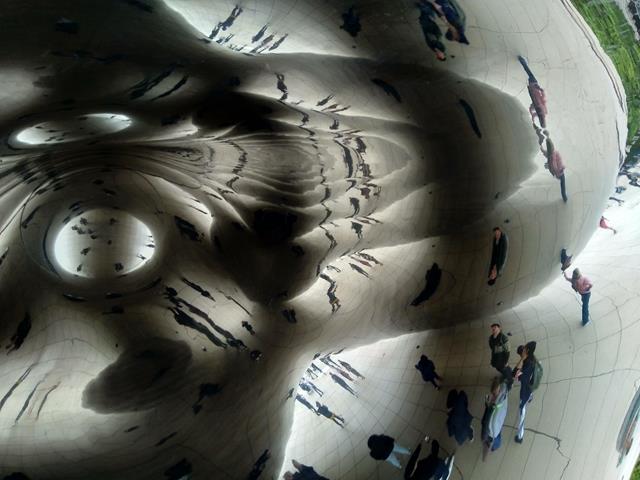 My view is that the emotional support and the wellbeing of teachers is of far greater importance than is implied in the guidelines and, per the evidence, schools are not well-placed to be able to evolve quickly and offer what is in the guidelines, let alone what is actually needed.
Professional behavior requires:
Being able to think clearly
Behaving in an adult manner
Being able to be with difference
Not having to be right
Containing difficult emotions
being a strong anchor for students and at times, other colleagues and getting their back when they need support.
And not :
'shooting from the hip/lip'
being reactive
spraying your emotions over others
blaming others
Per the above, to act in a professional manner requires some containment, however this comes at a cost.
If no one gets your back and if your containment strategy is to just push your emotions down, they grow bigger. Our emotions all have a mission and emotions will continue to be felt until their mission is accomplished. If they aren't felt, wellbeing suffers. Such emotions need to be validated and processed in a safe space, at an appropriate time in order to regain your equilibrium.
If you can't return to equilibrium, you start to feel grumpy, irritable, critical of others, impatient, angry and generally not in control of your work life. This escalates the risk of your behavior becoming unprofessional!
It has become acutely obvious to me that the support I provide for professional counsellors can be easily transferred to supporting teachers to develop and maintain high levels of wellbeing and grow resilience.
In fact I believe supervision will emerge as a crucial additional step to be taken, to achieve fully rounded professional teachers who can bring their best selves into their work and raise the status and capability of the profession as a whole.
Consider Reflective Practice in Supervision for Teachers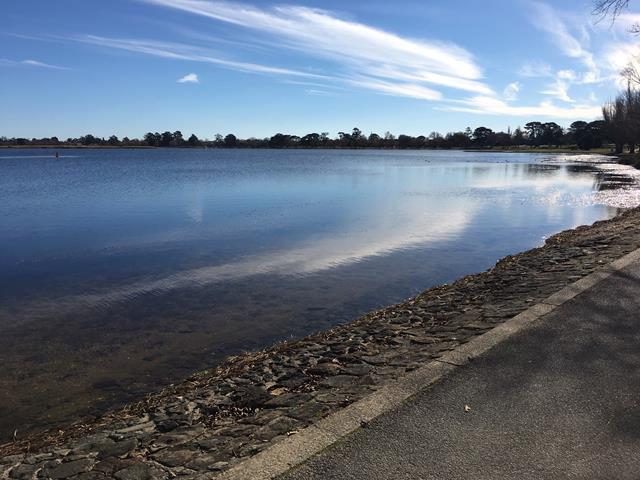 Reflective Practice in Supervision stands outside of the accretion of content, subject and procedural knowledge outlined in the standards.
Separate to these necessities, Reflective Practice in Supervision provides a means for the teacher to grow into their professional life, to build their confidence and better understand what they personally bring to or project into their professional activity.
Ask yourself about your relationship to:
Students
Colleagues
School management
Teaching standards and code of ethics
Parents
Wider school community
Context is everything – professional teachers need to be able to respond to situations with beliefs, thoughts and feelings that serve the current context, rather than patterns of behavior that are either inappropriate, detrimental or ineffective in serving the needs of the student and the process of education.
You can know all there is to know about education and still feel anxious, even miserable in your work at times. Feeling unsuccessful; dread; unhappy; frustrated; angry; make mistakes that you can't leave behind and overlook important things.
Why?
Supervision, and the use of reflective practice, illuminates blind spots so they can be explored and help you change your perceptions about how to interact with students and colleagues.
Supervision points you in the direction of blind spots but doesn't dictate what to do about them, it rather supports you to explore how to use the blind spot to be more effective, safer and open to new possibilities.
Supervision (using Reflective Practice) can be a completely different kind of supervision service in the 21st century. It may well be capable of turning around the attrition issue, protecting society's huge investment in training, and raising the status of the profession.
But schools are just too busy and still grappling with how to respond to realising that the wellbeing of students is certainly linked to the student's access to the best forms of teaching and that this is dependent on the wellbeing of their teachers. Despite the best intentions and the clearest policies, too few have the space or time to listen to you and validate your experience, let alone the ability, to 'get' it!.
Not all educational institutions are structured to provide this kind of support to new, or experienced teachers. The day to day challenges schools face reinforces my view that there is merit in providing independent Reflective Practice Supervision.
How it can work
Supervision can be enjoyed with a group of up four teachers who share many of your experiences. Or it can be undertaken individually. I suggest a blend of both forms as an effective approach. It is offered using video link technology and can be done in work hours.
All supervisees are required to agree to a mutual reflective practice agreement outlining responsibilities, of the supervisor and supervisee such as preparation, record keeping, reporting and payment. Privacy and confidentiality are maintained to build the trust necessary for open and honest reflection.
Also agreed are mechanisms to manage issues relating to compliance with school, department and professional association ethics and conduct codes. The agreement is signed off by the supervisee and where appropriate, their line manager.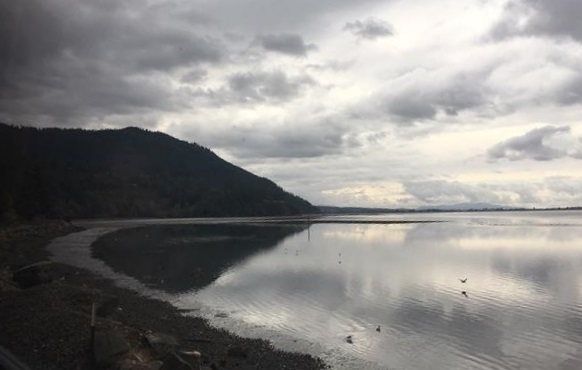 I am of the view that the impetus for the adoption of reflective practice supervision must come from individual teachers who aspire to embrace their agency, and who willingly commit to inviting professional reflective practice into their careers.
This practice is less likely to work if it is only imposed by schools or departments.
The 21st Century Educators
Individuals who recognise Reflective Practice Supervision as an essential element of professional growth and development, create a pathway to becoming a 21st century educator.
Professional supervision incorporating Reflective Practice gives individual teachers an opportunity to take agency over a crucial aspect of their professional development, independent of their school environment.
The outcome will be a body of professionals who understand the need for, and practice highly functional emotional intelligence in the delivery of high-quality education through Reflective Practice.
I'm passionate about this and will pursue this initiative in 2019.
I invite any teacher in primary, secondary and tertiary education to contact me regarding developing and using the meta skill of professional reflective practice to enhance their teaching efficacy, improve their students' outcomes and grow their career to become 21st century educators.
Professional Reflective Practice Supervision is delivered through online video link (OVL) via the Zoom platform.
The cost of a one-hour individual reflective practice session is $165.00. The cost of group reflective practice is $120.00 per supervisee. It is preferred that the fee is paid before the session.