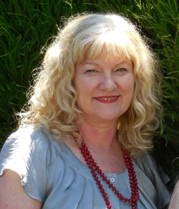 I began my career as a secondary teacher of English and English as a Second Language. Since then I've taught at all levels of education: from primary through tertiary (post graduate).
I have been a counsellor in both primary and secondary school settings and now draw on this experience to work with school counsellors as a supervisor.
Long term training in Transactional Analysis and a Master in Social Sciences (Counselling) opened the way to private practice in 2002.
For five years I was a sessional lecturer and tutor in the counselling post graduate program at the University of South Australia both locally in Adelaide and in the Transnational Master Program in Hong Kong and Singapore.
The courses included: Grief Management; Developmental Themes in Counselling; Counselling Process in Action; Contemporary Sexuality; and in the Doctoral Program, Counselling Children and Adolescents.
In 2016 I completed a Diploma in Clinical Hypnosis. Appreciating the importance of language use in hypnosis reinforced my love of language and literature. This has enriched the way I work and I now use it as an effective tool to enhance the counselling outcome.
Combining this with digital technology, the client records hypnosis sessions or even small vignettes on a their phone, and they can take it with them. With this tool in their possession they can strengthen their autonomy in their own space and time (useful also when there are breaks in counselling sessions or holidays).
Plugging into cyberspace is now so convenient that we can embrace it as a powerful resource.
My husband and I have raised three children who are now in their twenties. We learned a lot! We learned that 'good enough' parenting, clear boundaries and love (and luck) gets you through. We learned to stand back enough to allow the tasks of adolescence to unfold (who am I? where do I belong?) and near enough to provide support. We witnessed twins individuating, not only from their parents but also from each other!
Contemporary parenting and education is rapidly evolving and seems to be getting more and more complex…
It can be messy, difficult and bewildering. And it can be managed.